Description
01 Été indien

0:30

02 Swing Vagabond

0:30

03 Petit Fleur

0:30

04 Tango bitter sweet

0:30

05 Paroles Paroles

0:30

06 Windmills of your Mind

0:30

07 Jalousie

0:31

08 Avant de mourir

0:30

09 Malafemmena

0:29

10 Milonga Tati

0:28

11 Et maintenant

0:27

12 An einem Winterabend

0:33

13 Müde Sonne

0:24

14 Isla de la Mujeres

0:25

15 Gloomy Sunday

0:27

16 Afternoon

0:25

17 At night

0:25

18 Säbeltanz

0:25
Magnetic melodies from Europe – wild temperament driven between easterly and westerly winds, between consumptive yearning and joyful fulfilment – between bitter and sweet.
This is the world of the tango as played by Quadro Nuevo. The instrumental quartet has long since established its own form of poetical sound, beyond the genre pigeon holes. Starting off with European tango with a euphoric note, Quadro Nuevo enriches this musical tradition with elements from flamenco, Balkan swing, daring improvisations and an incomparable Mediterranean sense of ease.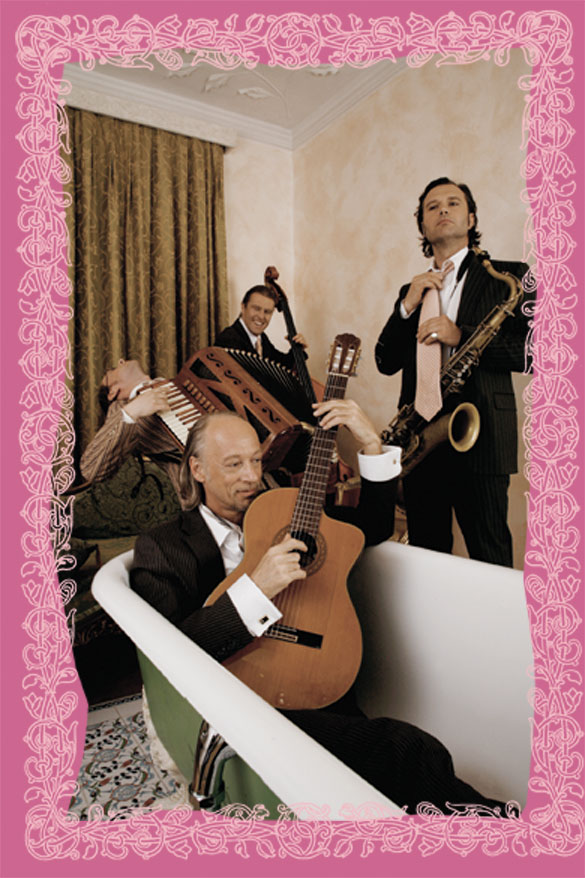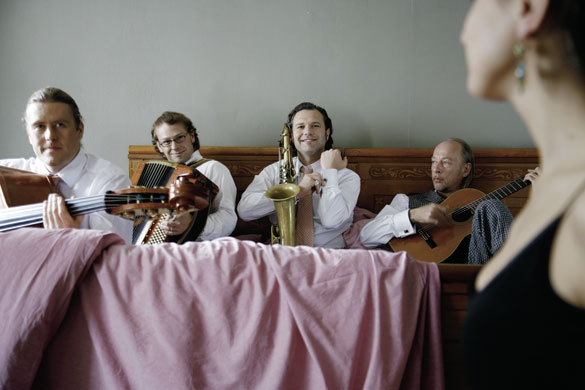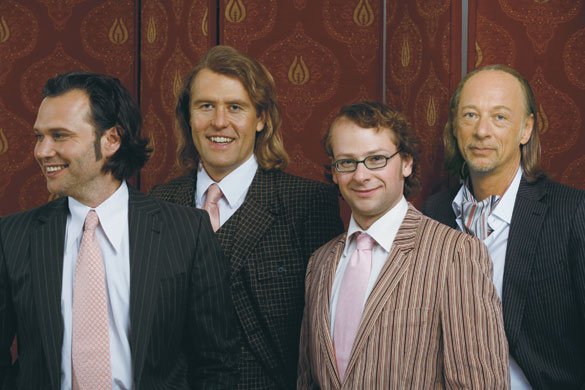 On the latest album "tango bitter sweet" European classics blossom such as "Petite Fleur", "Tango Jalousie" or the "sabre dance" in fresh, opalescent colours. Almost forgotten melodies once again touch the senses, make butterflies dance on the skin and instil wanderlust in the heart.
These mix with electrifying self-compositions, recounting tales from the vagabond life of the four fervent virtuosi. The unmistakable Quadro Nuevosound resounds on this CD too: Sensual as the summer nights on the Mediterranean, compelling as passion, bitter-sweet as the pain of love.