Description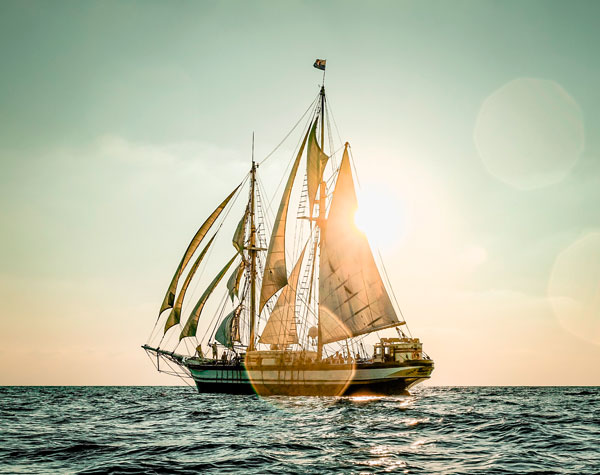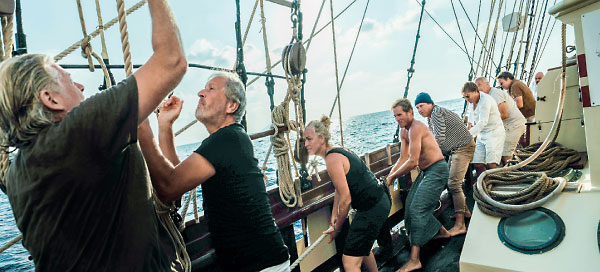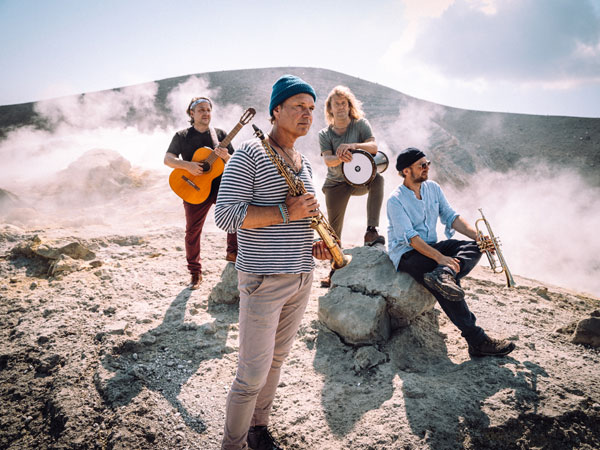 There were inspirations.
Odysseus' swashbuckling journey back to the old homeland.
Aeneas' search for a new home.
Icarus' flight and flight to freedom.
Jason and his Argonaut companions hunting for the Golden Fleece as a symbol of power, wealth, luck, or even wisdom.
The great journeys, interwoven a thousand times with the gods and myths of antiquity, became central epics of Western culture.
What relevance do they have in our modern society?
Do their settings offer more than sunny bathing, Mediterranean food and a few temple remains?
Can we even derive references to current issues such as migration, climate change or the littering of the oceans?
An adventurous collective around the band Quadro Nuevo traced these questions. The answers should be neither scientific nor political. But artistic.
On their search for traces, the 30-member travel group embarked on a process lasting several weeks, highly creatively condensed, sailing through the realms of ancient stories. After Quadro Nuevo has playfully circumnavigated the Mediterranean and the Black Sea in its more than 25-year history as an ensemble, this time they sailed past Sicily to the Aeolian Islands, the "Wild West" of the ancient world.
The collective consisted of eight musicians, a brain researcher from the Berlin Charité, art historians, Homer specialists who speak Ancient Greek, an adventurous biologist who studies the history of mankind, a crime writer, a yoga master, several photo gaffers and culture- and adventure-loving companions.
Is ODYSSEE a Corona album? No. It was recorded after the great journey in September 2021. However, it was prepared during the long months of lockdown, during which the protagonists immersed themselves in the Homeric world. They read, composed, watched films about Ulysses and the Bronze Age in conspiratorial meetings, exchanged ideas intensively. And planned sailing routes.
The music arose from the longing for shared experiences, for light, for freedom, for a world that sounds different from our consumer-oriented digital age.
And from the realization of the artists that after the pandemic you cannot play the same songs on stage as before.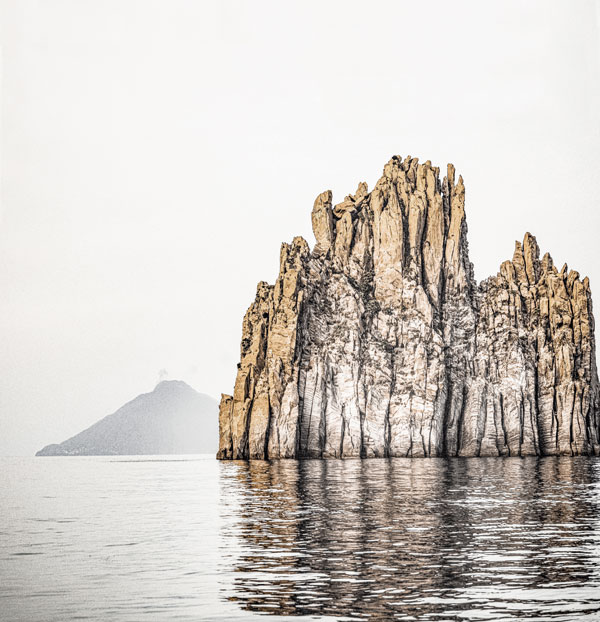 The songs (ordered as on the CD):
  1 Odyssee Calling 3:30 (Mulo Francel)
  2 Between the Waves 6:01 (Paulo Morello)
 3 Poseidon's Revenge 3:56 (Chris Gall)
 4 Ciclope senza Vista Mare 5:02 (D.D. Lowka)
 5 Dionysos 5:24 (Andreas Hinterseher)
 6 And, Pull! 4:12 (Chris Gall)
 7 Vulcano 4:12 (Mulo Francel)
 8 Waiting 8:11 (Mulo Francel)
 9 Odysseus in the Surf 3:32 (Andreas Hinterseher)
10 My Name is Circe 6:14 (Mulo Francel)
11 Lullaby for Ikarus 5:57 (Robert Kainar)
12 Children's Daydream 5:11 (Chris Gall)
13 Aeolian Echoes 3:47 (Chris Gall)
14 Swinging Odyssee 3:30 (Mulo Francel)
The musicians:
Mulo Francel saxes, clarinets
Andreas Hinterseher accordion, vibrandoneon, bandoneon, trumpet
D.D. Lowka bass, percussion
Chris Gall piano, fender rhodes piano, cajon (on #4)
Paulo Morello guitar
Robert Kainar drums, percussion
Philipp Sterzer flute, alto flute, bass flute
Max Geller alto sax (on #7)
Recorded by Alex Hubmann at Mastermix Studio Munich, September & October 2020 except #8,9,12 recorded by Andreas Hinterseher at Bauerntheater Schliersee
Mixed by Chris Gall except #7 mixed by Alex Hubmann
Mastered by Ludwig Maier at GKG Mastering
Photos by Mike Meyer, Annette Hempfling & René van der Voorden
Cover art by D.D. Lowka
Text by Julie Fellmann translated by Sabine Kazoglou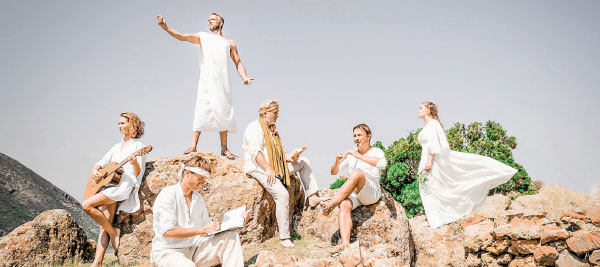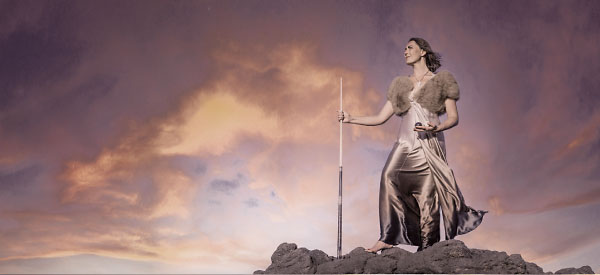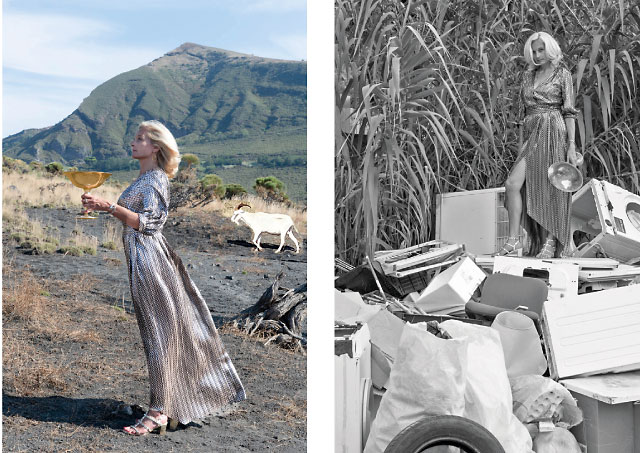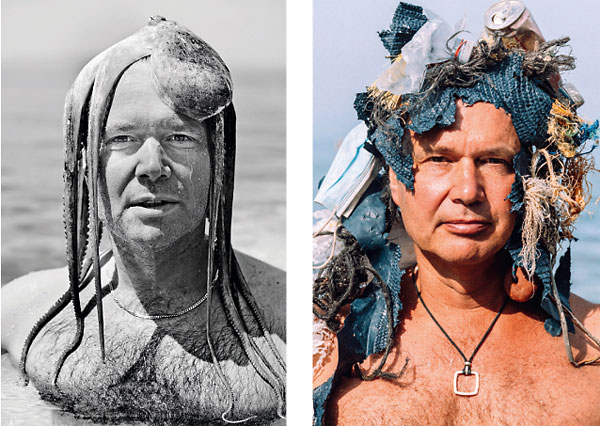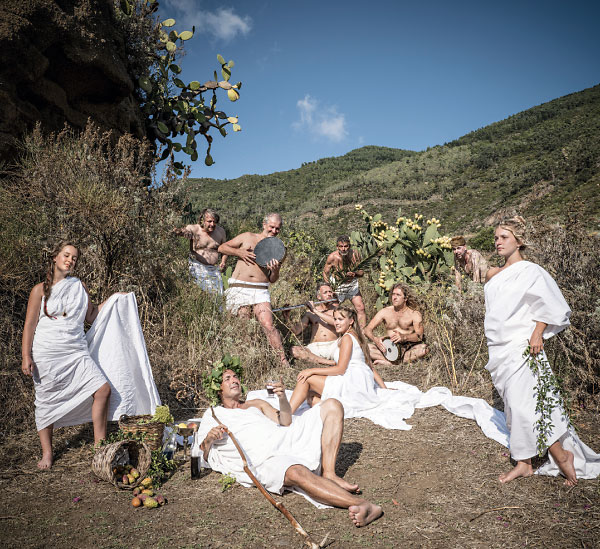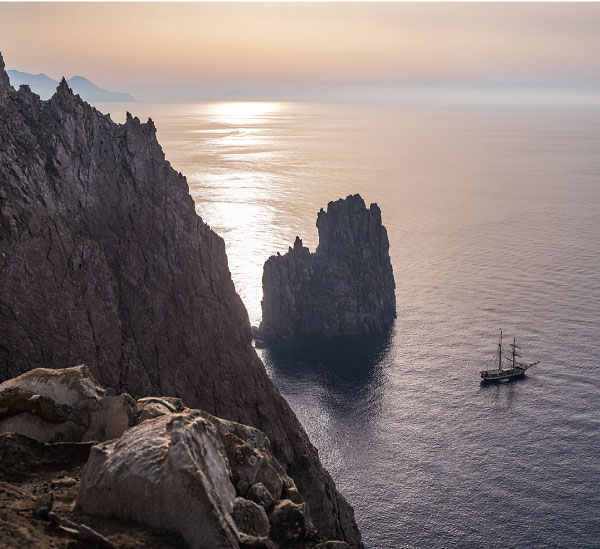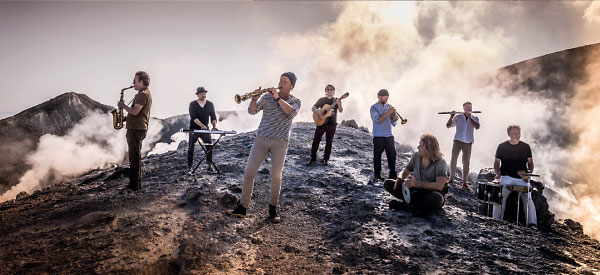 Booklet Text:
Like children on an adventurous outdoor playground, we are sailing through the myth-ridden world of the Aeolian Islands. Mediterranean islands far away from our high-speed digital era. Bubbling volcanoes, the deep blue sea, rocks as if sculpted by an artist's hand.
Jason and Aeneas erred here, and it is also here that Odysseus forgot all about time in the company of the nymph Calypso.
And it is quite possible that Icarus, on his flight to freedom, looked from high up into the Etna or Stromboli.
We read and philosophize, immerse ourselves in millennia-old stories. We develop scenes together. With great enthusiasm, we capture our fantasies in photos and produce videos.
Thus we meet incarnated gods and heroes in person.
The sorceress Circe on a southern Italian junkyard or Athena proudly on a black rock. Odysseus on the run from Poseidon, recently adorned with an octopus as a headdress. Now, however, he ages as a sea god in plastic regalia.
Hephaestus forging in the sulfuric steam of Vulcano.
Zeus self-confidently looking down from his column in the archaeological excavation field or engaged in a wrathful waterfight with his brother Poseidon.
The Golden Fleece unites Medea and Jason in the holm oak grove at the foot of the mountain.
Demeter, bestowing us in her fruit-bearing garden.
Apollo in the company of artistic and graceful creatures, protecting the arts.
A few hundred meters further, Dionysus in a lustful bacchanal with drumming fauns and teasing nymphs.
As oblivious as exploring children, we don't even notice that we also
celebrate a similar feast every evening. To wash away the heat of the day with Malvasia, the heavy wine that made its way from the Peleponnes over here already in ancient antiquity.
Companions united by nightly conversations near the sea.
About dolce vita, about plastic and other garbage, about escapes and exiles.
The morning after, looking again for the washed-up wings of Icarus, we find Penelope on the lonely beach, as she spends her 20-year wait gazing into the distance with artful yoga.
And then there is Homer. He travels with us and reads from the oldest books of mankind.
In these rare encounters we create songs.
Our melodies meander around the figures of ancient legends.
That they may be brought to life by them.
So that their bronze-age splendor may illuminate our thoughts and sounds.
And that perhaps in the passing, a little heroic gold dust sticks to us all.
A hint at least.
The album Quadro Nuevo: ODYSSEE – a journey into the light
is released by GLM Music on CD.
Listen digital: https://glmmusic.de/Odyssee
The album will be released on two Vinyl LPs:
Quadro Nuevo: ODYSSEE – a journey into the light (April 2022)
Quadro Nuevo: ODYSSEE – divine encounters (October 2022)
Listen to a digital version: