Description
Flute From The Fillfs Around

0:21

Dadaschi Nr. 1

0:38

Bazar

0:26

Antakya Nr. 1

0:29

Psalter

0:25

Cenaze Ve Dügün

0:39

Inside The Orthodox Church

0:29

The Children Of Antakya

0:31

Oracle Of Daphne

0:36

Lulu In The Fields

0:32

Storm Over Zeki

0:17

Down A Windy Road

0:32

View Into The Past

0:40

Murats Lied

0:41

Dance Through The Tavern

0:39

Bygone Time

0:46

Antiochia

0:41

Mezarlik

0:41

Antakya Nr. 2

0:31

Dadaschi Nr. 2

0:37
Music from the documentary "Two Half Lives"
Some time ago our travels led us to Antakya, a city in the southeast of Turkey near the Syrian border. In ancient times this place was called Antiochia and was an important cultic and cultural centre. Paul the Apostle had great influence here and it was here that the Apostle Peter built the first Christian church in a rock above the city. The Habibi Neccar Mosque and the tree of Moses can be found in it as well.
Antakya has a long tradition of the peaceful coexistence of different religions and ethnic groups: Muslims and Alevis, Jews and Christians as well as Turks, Arabs, Kurds and Armenians live together harmoniously.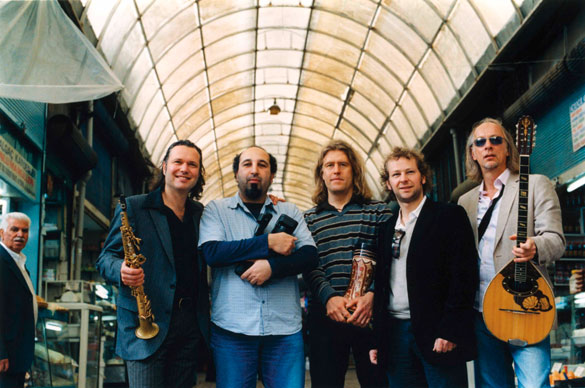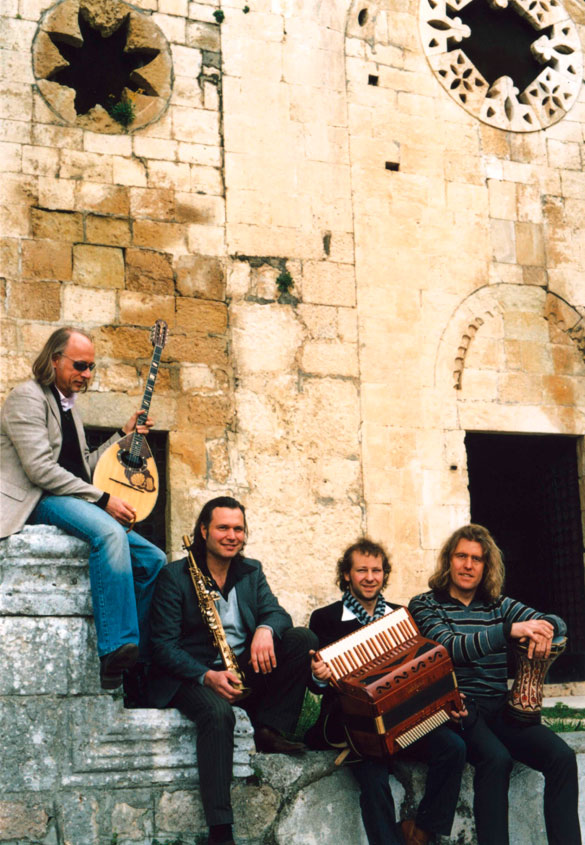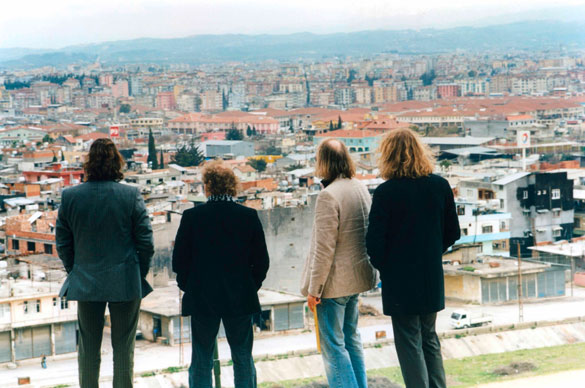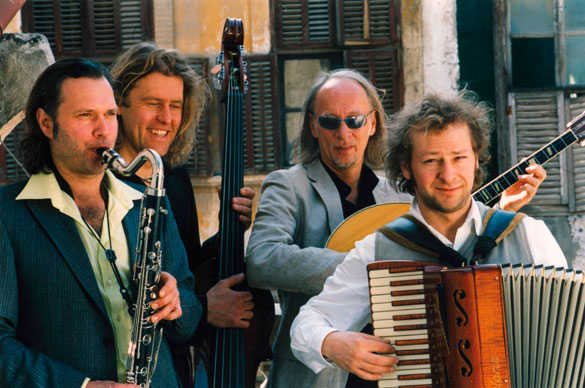 We were there to write and record music for a documentary entitled "Two Half Lives", made by the German- Turkish director Servet Ahmet Golbol. It is a very personal film about this city, its people, the search for identity and the omnipresent "Taqammus". In Arabic, "Taqammus" is a special form of reincarnation, where the reincarnated remember the life they have left behind and therefore have to join together their two lives and two identities.
Our time in Antakya was wonderful. The music that we created there is steeped in the smells, sounds and sentiments of the city, in the encounters with the people of Antakya and in Ahmet's touching documentary. From time to time we long to return to such places and days.
Liner notes in German, English, Turkish and Arabic language
Mulo Francel: Clarinets, saxophones
Robert Wolf: Guitar, Oud, Bouzouki, Quanun, Cümbüs
D.D Lowka: Double bass, Percussion, Cello
Andreas Hinterseher: Accordion, Vibrandoneon
Additional instruments played by Quadro Nuevo:
Monochord, Xylophone, Psaltry, Waterphone, Recorder
Guest Musicians:
Murat Yüksek: Bağlama
Selim Aslanyürek: Flute
Recorded in spring 2007 at different places like Antakya Catholic Kilisesi Church and Antakya Orthodox Church, Turkey. Recorded and mixed by Philipp Winter and Dieter Pimiskern